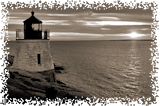 Hampton Development : Disclaimer
Hampton Development is not responsible for created web site content. Hampton Development created web site information is provided by the client in which they are responsible for content in all aspects.
RESTRICTIONS ON USE
Material from www.hamptonplace.com and any other World Wide Web site created by, owned, operated, licensed, or controlled by Hampton Development or any of its related, affiliated, or subsidiary companies, may not be copied or distributed, or republished, uploaded, posted, or transmitted in any way, without the prior written consent of Hampton Development.
INCIDENTALS
Hampton Development will take and will continue to take vigorous legal action against those who have participated directly or indirectly in the copy, manufacture, sale, distribution, redistribution or display of unauthorized graphics, data, product, or any other world wide web content produced by Hampton Development. Anyone having information concerning any unauthorized use is urged to contact
Hampton Development
.
RESTRICTION OF LIABILITY
Hampton Development will not be liable for any damages or injury caused by, including but not limited to, any failure of performance, error, omission, interruption, defect, delay in operation of transmission, computer virus, or on line failure. Hampton Development will not be liable for any damages or injury, including but not limited to, special or consequential damages that result from the use of, or the inability to use, the materials in this site even if there is negligence by Hampton Development has been advised of the possibility of such damages, or both. The above limitation or exclusion may not apply to you to the extent that applicable law may not allow the limitation or exclusion of liability for incidental or consequential damages. Hampton Development's total liability to you for all losses, damages, and causes of action (in contract, tort (including without limitation, negligence), or otherwise) will not exceed the amount you paid to access this site or other created sites.
DISCLAIMER
Ideas propagated for scripting updates, modules and modifications that are implemented are property of Hampton Development exclusively. Hampton Development developed stock images, scripts, layout and function provided by Hampton Development to clients are exclusive property of Hampton Development and none other as intellectual property. All developed web sites initially contain in whole or part developed stock images and applications as listed in part on
our development page
. This is standard at setup. Appearance and modifications that are applied as requested by site owner are property of site owner and Hampton Development. Hampton Development reserves the right to use these modifications at Hampton Development's discretion. Web site owner has full rights of use to installed scripts and web content as per site license to single domain / account without redistribution rights.
The material in this and other site creations could include technical inaccuracies or typographical errors. Hampton Development may make changes or improvements at any time. The materials in this site and other created sites are provided "AS IS" and without warranties of any kind either expressed or implied, to the fullest extent permissible pursuant to applicable law, Hampton Development disclaims all warranties or merchantability and fitness for a particular purpose.
Hampton Development does not warrant that the functions contained in the material will be uninterrupted or error free, that defects will be corrected. Hampton Development does not warrant or make any representations regarding the use of or the result of the use of the material in this site in terms of their correctness, accuracy, reliability, or otherwise. You (And Not Hampton Development) assume the entire cost of all necessary servicing, repair or correction. The above exclusion may not apply to you, to the extent that applicable law may not allow the exclusion on implied warranties.
THIRD PARTY ACCOUNT ACCESS
Occasionally marketing, promotion or web development companies may contact site owners to sell their service for search engine ranking or other services. Because of the nature of proprietary scripting Hampton Development reserves the right NOT to provide account access to these third parties. It is both to secure the client's account and to protect from piracy, breaking of script processes and loss of data. Because of the complexity of database and template driven sites access will not be provided and Hampton Development reserves that right. The viable alternative is for the third party to provide the update information and Hampton Development will apply to account.
BILLING
All issued invoicing for applied development occurs at the end or beginning of each month for that corresponding billing cycle. All payment is due upon receipt of invoice. Any billing outstanding beyond 30 days will incur a finance charge. Any outstanding billing amounts collected through due legal process or collections, collection fees will be assumed the serviced client.
Hampton Development Service Contract
Our specialty is turnkey merchant management systems for e-commerce. Custom database driven commercial sites are completely maintained by the merchant with our (CMS) Content Management System. Product management, order processing and site controls are maintained by the site owners through our custom administrations as well. We also offer mobile friendly web site production which is standard with our ecommerce web sites.

Hampton Development business solutions offer a secure comprehensive administration control panel for CMS, database administration, product / data input and editing, image management, shopping cart administration, site account controls, back office order management and other options pending upon site needs. Many custom interface options including mobile site development. All necessary tools for complete merchant management. The designs and applied technologies are current and dynamic.