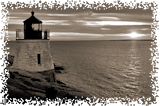 Hampton Development : Contract
(I), (WE), the undersigned, do hereby retain and employ Hampton Development, a Proprietor, to provide data, consulting, or installation service.


That said James H. Baker Jr. shall provide such Services or Employees in its employ as he deems appropriate to render such services to said undersigned.


The Undersigned agrees to pay James H. Baker Jr. for services rendered in the sum of $_______ per hour for Internet Web Development, Installation, and Maintenance.


Additional Charges for hosting, software licensing and special features may be subjected to undersigned pending options needed for web site implementation. These charges will be negotiated at time of web site production consultation. The amounts billed to the undersigned are due upon receipt of the billing statement.


Time vested in project(s) will be logged and billed to undersigned. Billing for large projects - twice monthly for the first month then once on a monthly basis. Billing for small. short term projects - (less than two weeks) billing will be a completion of job. The amounts billed to the undersigned are due upon receipt of the billing statement. Any final balance due beyond (30) days shall bear interest at the rate of 2.5% per month on the unpaid balance.

It is therefore agreed:


1. Appointment and Authorization
The Hampton Development is hereby appointed and authorized by the Customer as the Customer's Internet advertising representative to create a web site(s) on the Internet for the Customer subject to the terms and conditions of this agreement.

The Hampton Development agrees to act as the Customer's Internet advertising representative and to plan, create, write and prepare layouts and the actual copy of the Customer's web site(s) and, if applicable, to mount or host this/these web site(s) on to the Internet.


2. Indemnification
The Customer shall indemnify, defend and Hampton Development harmless from and against any and all claims arising from the preparation or presentation of the Customer's web site(s), including, but not limited to any advertising contained therein and the performance or delivery of any goods or services contained therein including the costs of litigation and attorneys' fees. Hampton Development shall exert its best effort to prevent any loss to the Customer resulting from the failure of proper performance by any third party, Hampton Development shall not be held liable or responsible to the Customer for any such failure.


3. Parties Bound
This contract shall be binding on and insure to the benefit of the parties and their respective heirs, executors, administrators, legal representatives, successors, and assigns when permitted by this contract.


4. Third Party Account Access
Occasionally marketing, promotion or web development companies may contact site owners to sell their service for search engine ranking or other services. Because of the nature of proprietary scripting Hampton Development reserves the right NOT to provide account access to these third parties. It is both to secure the client's account and to protect from piracy, breaking of script processes and loss of data. Because of the complexity of database and template driven sites access will not be provided and Hampton Development reserves that right. The viable alternative is for the third party to provide the update information and Hampton Development will apply to account.


I, the customer agrees to be at least 18 years of age or older.

Authorized Signature (customer) _____________________ Date ____________

Customer Name (please print) _________________________________________

Company Name _____________________________________________________

Hampton Development ______________________________ Date ____________
James H. Baker Jr.

Please Read The Hampton Development Disclaimer Prior To Submission

Please print and complete this web development service contract and mail or e-mail for fax number to submit. Copy with signature and date will be returned by mail or fax.



Our specialty is turnkey merchant management systems for e-commerce. Custom database driven commercial sites are completely maintained by the merchant with our (CMS) Content Management System. Product management, order processing and site controls are maintained by the site owners through our custom administrations as well. We also offer mobile friendly web site production which is standard with our ecommerce web sites.

Hampton Development business solutions offer a secure comprehensive administration control panel for CMS, database administration, product / data input and editing, image management, shopping cart administration, site account controls, back office order management and other options pending upon site needs. Many custom interface options including mobile site development. All necessary tools for complete merchant management. The designs and applied technologies are current and dynamic.