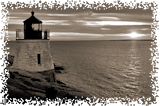 Join The HD Mailing List
Hampton Development Contact
Satisfied clients nationwide with our development service is a testament in itself of our unique, affordable, and successful web services. Site creation costs are evaluated and quoted as per job. We do not quote to anonymous requests.
Tel: 330-343-5136
Monday - Friday • 9:00 a.m. - 5:00 p.m. EST
Web site development services are applicable with many hosting companies, nationally. Feel free to contact us if you are interested in our services. Our
service contract
is required to be completed and submitted prior to web production. You may also want to review the Hampton Development
disclaimer
.
For any hosting questions contact
Liquid Web Support Desk
or call 1-800-580-4985 Ext 1. You will have to register so that your inquiries may be tracked via the help desk.


Hampton Development
P.O. Box 15
Dover, OH 44622
330-343-5136





Our specialty is turnkey merchant management systems for e-commerce. Custom database driven commercial sites are completely maintained by the merchant with our (CMS) Content Management System. Product management, order processing and site controls are maintained by the site owners through our custom administrations as well. We also offer mobile friendly web site production which is standard with our ecommerce web sites.
Hampton Development business solutions offer a secure comprehensive administration control panel for CMS, database administration, product / data input and editing, image management, shopping cart administration, site account controls, back office order management and other options pending upon site needs. Many custom interface options including mobile site development. All necessary tools for complete merchant management. The designs and applied technologies are current and dynamic.